Speakers will find below some information concerning their presentation at the ESANN conference (talks and posters).
Talks (oral presentations)
If your paper has been accepted as a talk (20-minute slot in the program):
Please prerecord a video that does not exceed 15 minutes. This video will be broadcasted during the conference. The speaker will answer the questions in a Q/A chat during the 15-minute talk, and live during 5-minute question time after the video.
You may choose to replace the prerecorded video by a live talk but we do not suggest that: the technical risk is increased (and of course in this case you will not be able to use the Q/A chat to answer questions during the talk). We prefer the safer prerecorded video option, with live interaction during the 5-minute slot after the video.
See below for instructions to prepare and send your video.  Your file must be transferred at the latest on September 12, 2021.
Posters
Your participation to the poster session consists in two steps:
a 1-minute, 1-slide spotlight (prerecorded video) that will be broadcasted during one of the plenary session;
a poster that will be integrated in an interactive virtual environment (gather.town) where you will have the opportunity to have a video conversation with participants during the poster session.
See below for instructions to prepare and send 1) your video and 2) your poster files. All files must be transferred at the latest on September 12, 2021.
How to format your videos (both talks and posters spotlights)
Format of all videos should be .mp4. Please see below some tips to easily generate and record videos. Resolution should be 720p to 1080p. Limit the size of your videos to:
200 MB for 15-minute talks;
20 MB for 1-minute poster spotlights.
How to format your poster image files
Authors of posters must prepare two image files for each poster presentation, in addition to the 1-minute poster spotlight video:
(1) The Main Poster in PNG or JPG format (high quality)
This is what the participants will see when interacting with your poster presentation. Technical specifications:
.png or .jpg format are the only file formats that may be used (.pdf is not accepted)
Maximum file size is 3.5 MB.
Please be aware that the poster will be presented to fit a screen (16:9); posters must be readable in full-screen mode. This means that landscape is the most suitable format. However, posters in portrait will also fit well as the poster stands allow scrolling for both presenters and visitors.
See example below: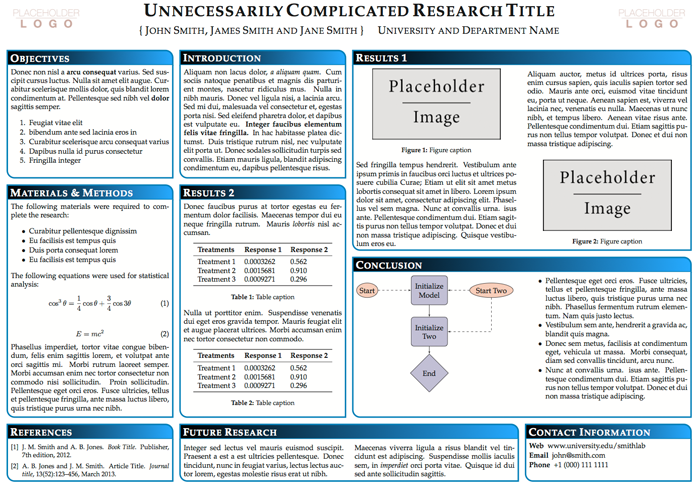 (2) A Preview in PNG or JPG format (low quality)
This is the same image as in (1) but resized for a preview.  Technical specifications:
.png or .jpg format are the only file formats that may be used (.pdf is not accepted)
Maximum file size is 1.5 MB.
The figure below illustrates poster previews seen while walking around the poster room.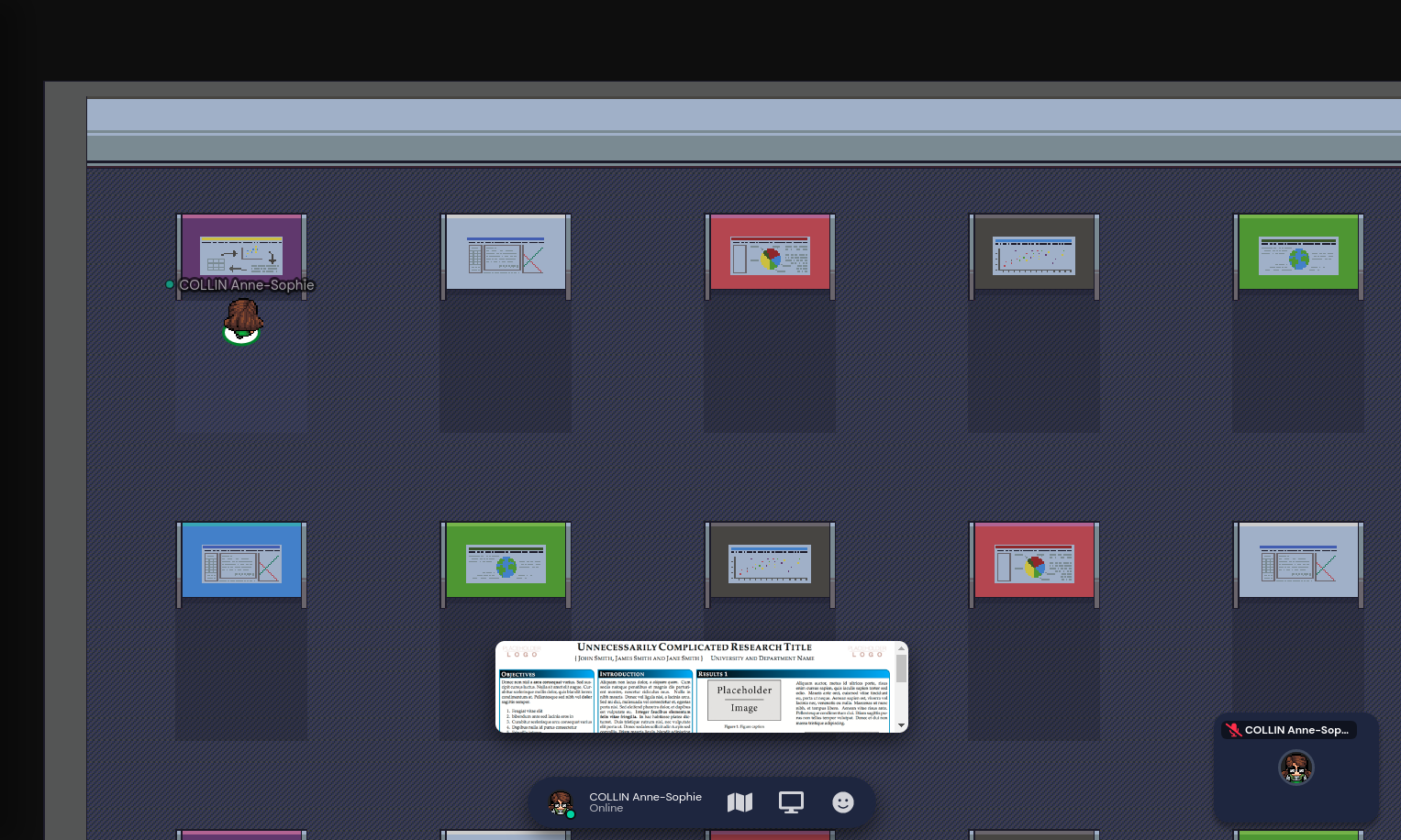 How to send your videos and poster (image) files
Videos (both talks and poster spotlights) and poster images must be transferred at the latest on September 12, 2021.
Name your file(s) as follows: ES2021-DDD_hh_mm_ID_Speaker_type, where:
DDD is the day of presentation of the paper (WED, THU or FRI);
hh_mm is the time of the presentation or of the spotlight in the case of a poster, as indicated in the conference program (e.g., 15_43, 09_07);
ID is the ID number of your paper (between 1 and 250);
Speaker is the (last) name of the speaker;
type is either: talk for a 15-minute talk, spotlight for a 1-minute poster spotlight, poster for the full poster image in PNG or JPG format, and preview for the low-quality small-size poster in PNG or JPG format;
reminder: speakers of talks (oral presentations) have one file to upload (talk), and poster presenters have 3 files to upload (spotlight, poster and preview).
Please transfer all your files using WeTransfer to esann-videos@uclouvain.be; you can follow the instructions provided at https://wetransfer.com/. It is not necessary to have a WeTransfer account to transfer a file. Do not send your files by e-mail.
How to record your videos
Please prepare a video of your presentation, comprised of a brief introduction with webcam, if desired, followed by voice over slides for your presentation.
You may choose your preferred way and software to record your videos, provided that the format requirement (see above) is met. Here are some suggestions:
PowerPoint users
Although this feature is not known by all PowerPoint users, it is easy to record a video directly in PowerPoint; see Record a slide show with narration and slide timings - Office Support (microsoft.com) for instructions.
Zoom, Microsoft Teams and other conference softwares
Open a conversation with only yourself, and share your screen while you record the conversation. You can use the free version of Zoom for this. IEEE provides a nice video on how to use Zoom in this way: Recording Your Presentation with Zoom | IEEETV.
OBS
OBS is another free software that you can use to record a video: Open Broadcaster Software | OBS (obsproject.com).
Windows 10
Although this is a little bit more challenging, there is a possibility to record videos from Windows 10 at least if your hardware meets some system requirements including the type of graphics card. See How to Capture Video Clips in Windows 10 | PCMag for details.
MacOSX/
How to record the screen on your Mac — Apple Support - YouTube to record a video on your Mac.